GET IN THE GAME & LIVE OUT YOUR PURPOSE THROUGH SERVING
Our Rockstar Teams are how you can plug in and start serving at NorthRock. From KidzRock to Cafe, Worship to Production, Events, Parking, Ushers – the list goes on! Learn more and get your questions answered by attending Discover Now!
Join us in-person at your campus this Sunday to come see what serving with purpose is all about!
Stone Oak – 11:30am
Bulverde – 11:00am
Midtown – 11:00am
You'll enjoy a great lunch and your kids will have a ton of fun in KidzRock. We are excited for you to take this next step and join the NorthRock family!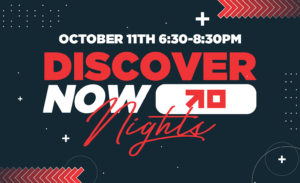 You're invited to join us for a special all-campus Discover Now Nights event, October 11th from 6:30-8:30pm at Alamo Cafe (14250 San Pedro Ave. San Antonio, TX 78232.)
This elevated Discover Now experience includes a delicious meal and extended time to meet leaders and teams from each campus, as well as others who are interested in learning more about our church, just like you!
Children from 6th grade and up are welcome to attend with you!
We can't wait to see you there!
Discover Now On-Demand:
If you aren't able to attend in-person, you can do Discover Now anytime, on-demand! Follow the steps below.
1. WATCH: Watch the video below and follow along in the Discover Now playbook to learn about the vision and heart of NorthRock Church!
2. DISCOVER: Complete your DiSC and Spiritual Gifts Assessment
3. CONNECT: Make NorthRock your church home and officially join the team by filling out the Next Step form.
All these steps will take less than 45 minutes! Are you ready? Let's begin!
Welcome to the Rockstar Team!
Congrats! You've gone through Discover Now & joined a Rockstar Team! You are ready to start living out your purpose through serving others. Use the resources below to help you get started on your journey.